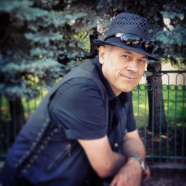 Share This
About
Welcome to the website of André Pijet. André is a canadian painter, illustrator and cartoonist. This website features biographical information about André and detailed information about his work, prizes and accomplishments as well as a related photo album.
This site includes a selection of André work in his portfolio. It features his paintings, drawings, books and illustrations. You may also find out about the latest André Pijet related news, events and shows in the site Press Release section.
André really appreciates your feedback. Should you wish to contact him, you may do so by using this site contact form. Sales or work related inquiries can also be made using the same form. André promises a prompt and courteous reply and hopes you enjoy your visit!
Social Media
Read more